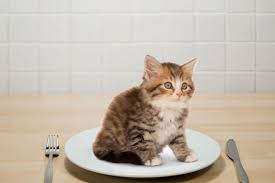 20 Jun

Fancy Eating Cat?

Most people seem to be aware that some Asian countries eat a lot of dogs in their diet. However, did you know nearly four million felines are eaten every single year throughout Asia?

So when you're next visiting an Asian country – and don't fancy eating cat – make sure you ask what's in your meal if you don't know!

Here in Australia Cat is definitely not on the menu.  With an increasing demand for natural, high quality food and vitamin supplements for out pets, it seems 'pet parents' are more interested in what's on their pets menu that what's on their own.

One of the best all natural, vitamin and mineral supplements you can give your cat or dog is PETVIM. Made entirely of superfoods, PETVIM is a great addition to your pet's daily diet. PETVIM helps ensure your cat and dog stay happy, healthy and hydrated for life.