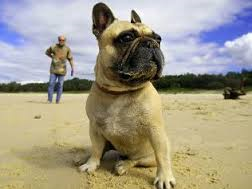 30 Aug

Why Vitamins Do Really Work

Four years ago I was told to euthanize my French Bulldog Hugo by a well renowned Brisbane, West End Veterinarian.

Thankfully I didn't  listen to her and went on to create the world's first soluble vitamin and mineral supplement for cats and dogs, PETVIM.

Hugo turns 14 years old on September 15, and is now, thanks to my all natural, water soluble, vitamin and mineral supplement PETVIM,  the oldest living French Bulldog in Australia.

Seeing as Frenchies usually only live to about ten or eleven years, I think Hugo's doing pretty well!

It's obvious that my vitamin and mineral supplement PETVIM is what has kept Hugo healthy, happy and alive ….way past his expected years. I thank the universe every day that I created this incredible supplement and especially for every extra day I get to spend and share my life with him.

If you'd like to see how PETVIM can help your pet,  you can order it on our online shop at www.petvim.com.au. One 150 gram pouch lasts over one month when given daily and is only $24.95. It's also great for cats too!