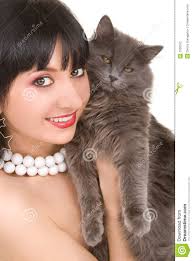 02 Mar

What You and Your Cat are Really Drinking

Many of us are totally unaware of what we are actually drinking when we turn on the tap to fill a glass with water.  Scientists all over the world are becoming increasingly alarmed by the content of drinking water and are actively trying to seek change in the processes involved. The practice of making water 'safe' to drink involves adding large amounts of extremely poisonous chemicals to it. Scientists are now finding that long-term ingestion of small amounts of these chemicals, like those listed below, could be the cause of some major health problems.

Here are just a few of the chemicals added to our water supply:
Liquified chlorine
Fluorosilicic acid
Aluminium sulphate
Calcium hydroxide
In addition to our chemically loaded water supplies, sadly most supermarket purchased foods are now heat treated, full of preservatives and are so highly processed they lack many of the key vitamin and minerals essential for you and your cats good health. So if you care about your and your cats health, then its a good idea to ditch the tap water; invest in bottled spring water or a good quality water filter; and start taking a natural and good quality vitamin and mineral supplement daily.
There are thousands of natural and good quality supplements available on the market for humans. However, sadly this is not the case for our pets. Most, like the supermarket foods we feed them, are loaded with chemicals, preservatives and additives and it is hard to see any benefit they could actually have for cats.
One of the best and only all natural, water-soluble supplement for cats is the Superfood vitamin and mineral supplement PETVIM.
Petvim is a unique combination of 7 Superfoods that include Coconut Water, Beetroot, Maca, Turmeric, Black Pepper, Lucuma and Pink Himalayan Sea Salt. Petvim is specially formulated for cats and dogs and is Australian Veterinary recommended. The 7 all natural superfoods  found in Petvim, are all packed with natures vitamins and key essential minerals. all that are often missing in your cats daily diet.
Petvim is water-soluble, so you simply add a half a teaspoon to their bowl of filtered drinking water for them to drink throughout the day. You can also sprinkle Petvim on your cats wet or dry food. Petvim is one of the easiest and most cost effective ways to help ensure your cat is getting the vitamins, minerals and nutrition they need naturally!
To read more about the amazing benefits of the all natural, soluble, cat vitamin and mineral nutritional supplement Petvim visit https://www.petvim.com.au/
Petvim retails for $24.95 per 150 gram pouch and lasts an average sized cat approximately 2 months .
To order Petvim online https://www.petvim.com.au/