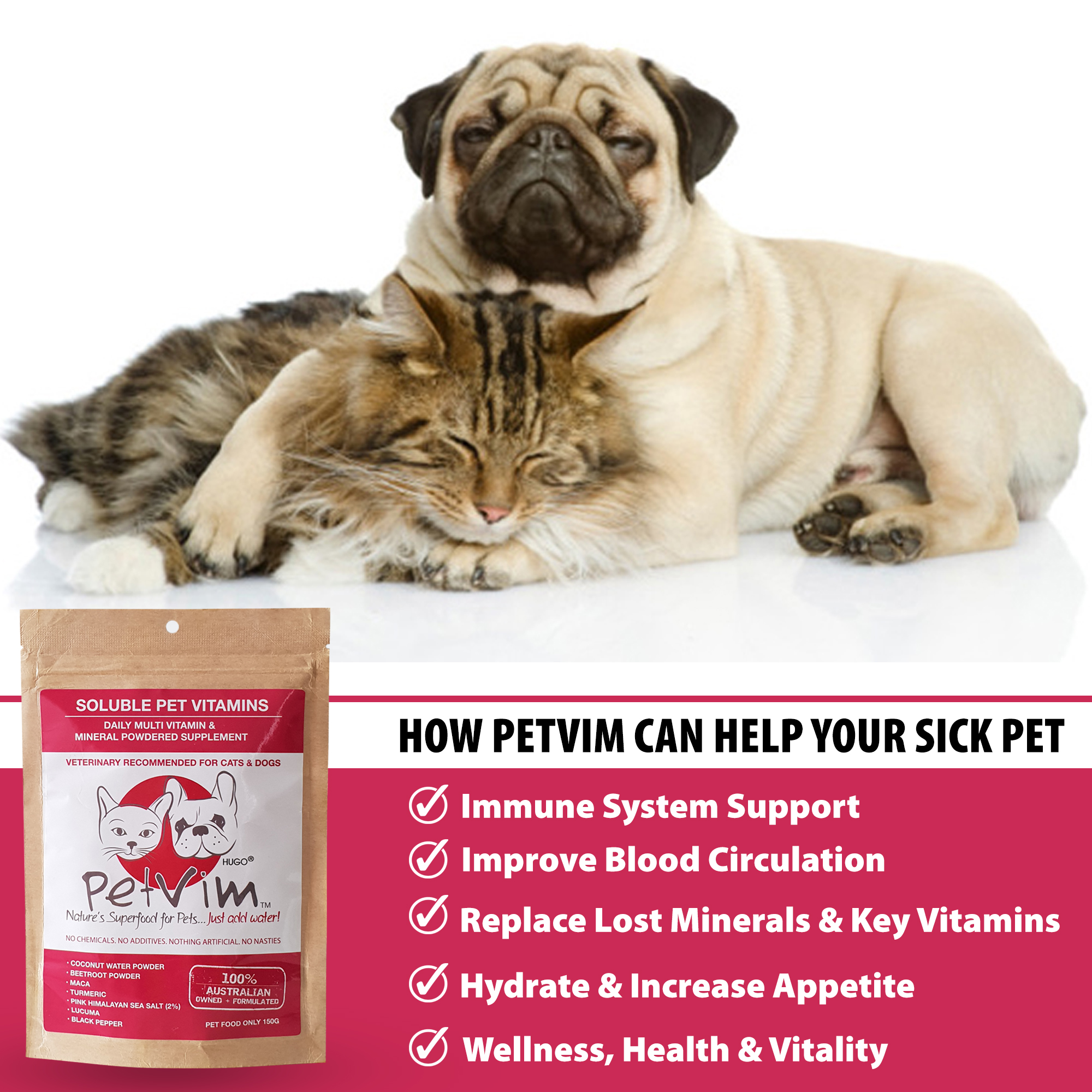 30 Sep

VITAMIN SUPPLEMENTS FOR SICK CATS

Petvim can help your sick cat by giving immune system support; improving blood circulation; replacing lost minerals and key vitamins; boosting hydration and increasing appetite; and promoting general wellness and vitality.

Petvim is an all natural, soluble vitamin and mineral supplement for cats and dogs. Petvim is suitable for cats of all ages sizes and breeds.

Petvim is now available for purchase at on AMAZON Australia in Pet Supplies category.