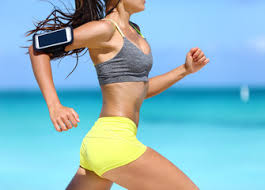 17 Jun

THIS HAS CHANGED MY LIFE. MAYBE IT WILL CHANGE YOURS

Posted at 00:43h

in

cat multivitamins

,

cat supplements australia

,

cat vitamin powder

,

cat vitamins and minerals

,

cat vitamins australia

,

dog joint supplement

,

dog mulitvitamins australia

,

dog multivitamin powder

,

dog multivitamins

,

dog muscle supplements australia

,

dog supplement australia

,

dog vitamins and minerals

,

dog vitamins australia

,

gabrielle amies

,

PETVIM

0 Comments

In my late twenties when I was living in London, I was a great believer in reading books on the power of positive thinking. I read countless books on how what you think about really affects where you are going in life and books on time management and similar such topics.

As life went on, I left London, followed different paths and eventually ended up back in Australia. I don't know what happened along the way, but for some reason I stopped reading these books and never really thought about them since. I suppose I was just getting on with life.

In January this year I went back to London to sort out a room full of possessions I had left behind. There in my friends loft I was faced with the mammoth task of sorting through boxes and boxes of my past life. Among the hundreds of CD's, DVD's and VHS tapes I found the books. WOW I thought, as I looked at the vast quantity that lay before me, I must have really been into this!

It was a strange experience revisiting my past life buried in these boxes. Most of the contents had no use to me anymore and were sadly tossed away. Maybe I was clinging to memories or I saw some value, as I grabbed a couple of books and brought them back home with me.

For the next few months they sat propped up on my bedside table. Every morning I'd see the books and say to myself that I really must read them again and there they stayed till the next day. I think I said this so many times it became a ritual.

About 6 weeks ago my girlfriend Ally told me about Mel Robbins and her book 'The 5 Second Rule'. She said it was great and was really helping with her relationship issues. I wasn't in a relationship so I didn't think Mel would have any advice I needed. Regardless, I decided to see what it was all about. I downloaded the free audio book Ally emailed me and listened to what Mel had to say. That was the moment my life started to change.

Similar to the books I was reading back in London, 'The 5 Second Rule' makes you stop and think where you are in your life, where you want to go, why you haven't got there and what is stopping you. It's funny, as obviously I must have been thinking about this back in my twenties and now (when I needed it most) I wasn't giving it any attention.

Since listening to 'The 5 Second Rule,' I have gone on to revisit in audio 'The Law of Attraction' and 'The Alchemist' plus books I'd never read such as 'The Monk Who Sold His Ferrari' and 'Think and Grow Rich'. I'm currently listening to Bob Proctor and Paradigm Shift, which I'm totally hooked on.

All these books I listen to for free on You Tube. I play them in my car, at the gym and when I'm getting ready to go out. I have found they are having a profound impact on the growth of both my business PETVIM and me personally.

It doesn't matter where you are or what you have in life, it's always good to stop and ask yourself the question 'Where am I going'? Unless you know where you're going, one things pretty much guaranteed …you will never get there.