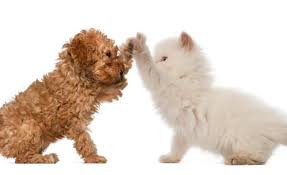 24 Jun

THE 'SUPER VITAMIN' EVERY PET OWNER NEEDS TO KNOW ABOUT!

Posted at 06:39h

in

cat multivitamin australia

,

cat multivitamin supplement

,

cat supplements australia

,

dog mulitvitamins australia

,

dog multivitamins

,

dog supplement australia

,

dog vitamins and minerals

,

gabrielle amies

,

PETVIM

,

vitamin c for cats

,

vitamin c for dogs

0 Comments

Dogs and Cats need vitamins just as much as us humans do. To keep our bodies running healthily and smoothly we all need a little extra boost. External factors can have a negative effect on your pet and their natural ability to produce key essential vitamins.
There are many vitamins that are beneficial to your pet's health but there is one that is considered to be the 'MASTER' vitamin that can help your pet in many many ways. It's nothing short of a miracle! As a pet parent you really need to know about this vitamin if you want your dog and cat to live a happy, healthy life.
Here at Petvim we want to tell about this vitamin and how it will not only help your cat and dog live a healthy, longer life, but how it will also improve their ability to cope with stress, illness and change. If you want your pet to be and stay healthy you need to start adding this vitamin to your cat and dogs' diet daily.
THE AMAZING BENEFITS OF VITAMIN C
BOOSTS IMMUNE SYSTEM
When your dog or cat is sick or stressed, their bodies naturally lower the production of Vitamin C . When they are emotionally and physically stressed this depletes Vitamin C supplies. In times of sickness and over exertion these levels can drop to zero.
The immune system fights any foreign invaders that try and attack and infect your cat and dog's health. Vitamin C benefits the immune system by improving white blood cell activity and increase the levels of antibodies in the blood. Vitamin C in your pet's diet will act as a preventative so if they do get ill they will have the support and recover quickly.
JOINT HEALTH
Joints affect your pet's mobility and overall well being. Vitamin C helps to maintain the health and production of collagen – a protein that is the essential building blocks of joint cartilage. Adding vitamin C to your pet's diet can help prevent arthritis, hip dysplasia, and other degenerative joint diseases.
PROVIDES ANTIOXIDANTS
Antioxidants are extremely beneficial to your pet's health and is found in Vitamin C. It protects the cells from being destroyed by oxidation and also blocks out any free-radicals. Adding Vitamin C to your cat and dogs diet will lower their risk from infection and illness and protect them from the daily threats that could cause bigger health issues.
ANTI-CARCINOGEN
Canine cancer is on the up rise and now cancer is the leading cause of death in cats and dogs. Vitamin C is a natural cancer preventative agent that can help counteract the effects and stop the development of cancer cells.
HOW TO ADD VITAMIN C TO YOUR PET'S DIET
We have a quick, easy and cost effective way for you to start getting vitamin C into your pet's diet fast. It's called Petvim which simply means pet vitality and it is an all-natural, plant-based vitamin and mineral supplement developed especially for cats and dogs. Petvim is naturally high in Vitamin C and is suitable for all cats and dogs; age, breed and size. It is the perfect addition to your dog's nutrition and will help them in more ways than one. Simply add a daily serve of Petvim to their water bowl for them to drink throughout the day or sprinkle it on their wet or dry food.
It's amazing that adding this one simple vitamin to your pets' diet can benefit your cat and dog's health so significantly. Vitamin C will not only keep them healthy but will improve their ability to fight back infection and illness. The older your pet gets, unfortunately the higher their chance is of becoming ill. Keeping them healthy throughout their younger years will lower their chances of developing a life-threatening illness.
It's time to give your pet the support that they need!
Get Vitamin C into your cat or dog's diet today order at https://www.petvim.com.au/shop-3/