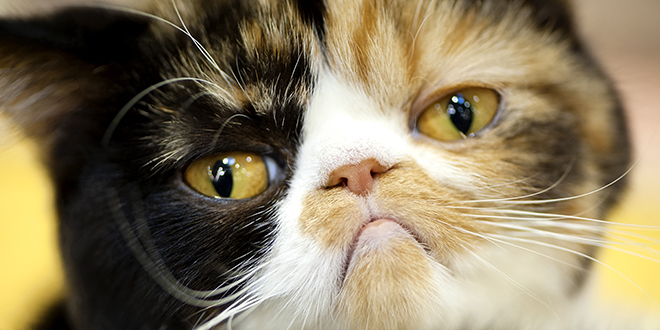 02 Jun

Signs That Suggest Your Cat is Not Getting Enough of This Vital Nutrient
Lethargy
Weakness
Confusion
Nausea/vomiting
Seizures
Dullness
Coma
These are all signs that your cat may be sodium deficient. There are a few different reasons why your pet may be deficient in sodium.
This can be caused by –
Hyperlipemia – excessive fats in the blood ; Hyperglycemia – excessive glucose/sugar in the blood; Primary polydipsia – excessive thirst;
Congestive heart failure (CHF) ; Gastrointestinal losses such as Renal (kidney) failure, Low potassium, Cutaneous losses, Diuresis (increased production of urine by the kidney) and Hypoadrenocorticism (endocrine disorder).
To treat sodium deficiency you must first identify the cause and treat that problem first. If treatment of the cause does not bring the sodium and water levels back into balance, then it's best to look at treatment options that increase the amount of sodium present to bring things back to equilibrium.
The all natural plant based pet vitamin supplement Petvim can be particularly beneficial to cats with low sodium levels, as it contains one of the best forms of sodium available – Pink Himalayan Sea Salt.
Created with the help of a premium pet nutritionist and vet, Petvim contains 2% of this mineral enriched superfood salt called Pink Himalayan Sea Salt. Being 2% of the formula ingredients ensures a safe and healthy level for both cats lacking in sodium and those who are not.
So what are you waiting for? Buy Petvim today and ensure your cat lives a happy and healthier life..everyday.