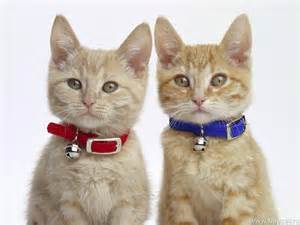 24 Jan

Natural Cat Vitamins and Supplements

Cat lovers are becoming increasingly aware of the importance of supplementing their pets diet. Canned, processed and heat treated wet and dry foods are no longer able to offer the nutritional support that cats need and hence the need to add vitamins and mineral supplements to their daily diet. It is important to keep in mind if you want to do this properly, this should be done as naturally as possible.

One of the best natural cat vitamin supplements available on the market today is the all natural, soluble vitamin and mineral,  nutritional supplement called PETVIM. Petvim is a unique combination of 7 nutrient rich superfoods that include coconut water, beetroot, maca, pink Himalayan sea salt, lucuma, turmeric and black pepper. These 7 superfoods are literally jam packed with natural and essential vitamins and minerals helping ensure you keep your beloved cat healthy, happy and hydrated for life!

Petvim is a completely soluble cat nutritional supplement. Simply add the recommended serve in your cats water bowl every day or sprinkle on their wet or dry food daily. It's that simple!

For more information on the amazing benefits of the all natural pet vitamin and mineral supplement Petvim and to buy Petvim on line visit www.petvim.com

Petvim retails as $24.95 per 150 gram pouch and last approximately 2 months when given to your cat every day.