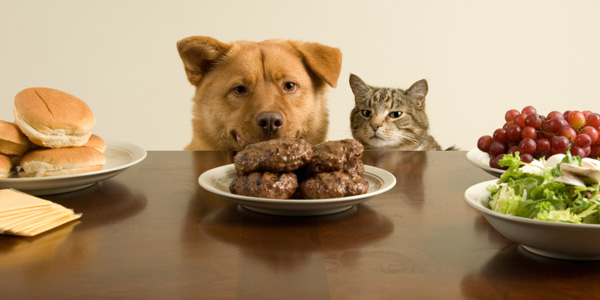 02 Dec

If You Love Your Cat or Dog Give Them This Everyday

Let's face it..most of us would do anything for our beloved cat or dog. But are we really giving them everything they need to stay healthy, happy and hydrated? Don't be fooled that by giving them a tin of canned food or a handful of dried cat or dog food  (however fancy and misleading the label is) is really supplementing all their daily nutritional requirements. In most cases it is not and your cat or dog is severely  lacking key essential vitamins and minerals. Without knowing it you are opening the door for a life of sickness and ill health for your beloved pet.

In the wild, animals naturally eat raw and fresh food, while our pets at home are mainly fed cooked, processed, tinned and dry foods. As 'Pet Parents' it's  not always possible to feed our pets what they naturally eat, but we can ensure they are getting the adequate hydration and nutrients to stay super healthy and happy.

PETVIM CAN HELP GUARANTEE THIS

PETVIM is a Vet recommended all natural vitamin and mineral supplement that was developed especially for cats and dogs to help bridge the nutritional gap between what nature provides and what's available in the shops.  By giving your cat or dog PETVIM daily you can help ensure they live as long as possible and stay healthy enough to enjoy every day.
PET VIM MEANS PET VITALITY
PETVIM is the only all natural, soluble superfood vitamin and mineral supplement for cats and dogs. The powerful blend of 7 nutrient rich superfoods can help your pet stay healthy, happy and hydrated. PETVIM'S great tasting and rapid absorption formula dissolves quickly in water. It is one of the cheapest, easiest and most effective ways to help give your pet the vitamins, minerals, antioxidants and fluids they need FAST.
PETVIM'S  breakthrough water-soluble formula helps ensure rapid absorption making it up to 9 X more effective than ordinary tablets and chews. Water soluble supplements generally have around 90% absorption rate compared with less than a usual 20% for normal tablet supplements. This helps make PETVIM incredibly effective for your pet and gives you huge value for money!
PETVIM can be particularly beneficial for cats and dogs deficient in key vitamins and minerals and pets that lack their usual energy and vitality. Use it daily, in addition to their regular meals, to help maintain a balanced state of nutritional well being. PETVIM can help your pet stay super healthy for life.
For more information visit www.petvim.com
A 150 gram packet of Petvim retails for $24.95 and lasts between 1 to 2 months depending on the size of your cat or dog. To purchase visit the online Petvim shop at www.petvim.com  or Ebay Australia