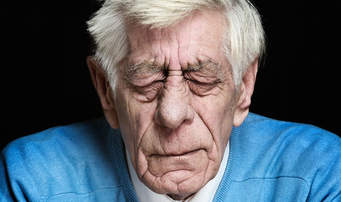 01 Mar

Did you Know Dogs Can Smell Disease?
If you notice your pet dog is acting strange then there might not be anything wrong with them, there could be a problem with you!
Research conducted at the Schillerhohe Hospital in Germany found that dogs have an incredible ability to recognize disease. Dogs when compared with humans, have a highly advanced sense of smell, to the extent that they can smell a range of organic compounds. Certain compounds,  if present in humans, can show the human body isn't working as well as it should be.
It has been found that dogs can actually diagnose cancer, diabetes and also the early signs of epileptic siezure. Scientists around the world are starting to explore this further and use this research in the cure for these diseases.
As well as looking after our own health so we don't have a dog acting strangely around home it is also important to look after our dogs health. One of the best ways to do this is by giving them a good quality, all natural vitamin and mineral supplement. PETVIM is the newcomer to the pet vitamin industry and is already considered one of the best available.
Petvim is a unique combination of 7 Superfoods that include Coconut Water, Beetroot, Maca, Turmeric, Black Pepper, Lucuma and Pink Himalayan Sea Salt. Petvim is specially formulated for cats and dogs and is Australian Veterinary recommended. The 7 all natural Superfoods  found in Petvim, are all packed with natures vitamins and key essential minerals. all that are often missing in your dogs daily diet.
Petvim is water-soluble, so you simply add a teaspoon to their bowl of filtered drinking water for them to drink throughout the day. You can also sprinkle Petvim on your dogs wet or dry food. Petvim is one of the easiest and most cost effective ways to help ensure your dog is getting the vitamins, minerals and nutrition they need naturally!
To read more about the amazing benefits of the all natural, soluble, dog vitamin and mineral nutritional supplement Petvim visit https://www.petvim.com.au/
Petvim retails for $24.95 per 150 gram pouch and lasts an average sized dog approximately 1-2 months .
To order Petvim online https://www.petvim.com.au/